Public Equities
The Short & Long of the AI Rally in Equities
AI is likely to have a major impact on economic productivity and corporate profitability, and—like previous technology paradigm shifts—will likely produce a long list of losers and a short, but growing, list of winners.
So far this year, nearly two-thirds of the gains in the Standard & Poor's 500 Index has been driven by the performance of five giant technology companies (Figure 1)—in large part due to the surge in demand for all things relating to Artificial Intelligence (AI) and ChatGPT. The burning question is: can this tech-led rally can be justified by the fundamental performance of these companies?
Figure 1: Tech Companies Drive Market Rally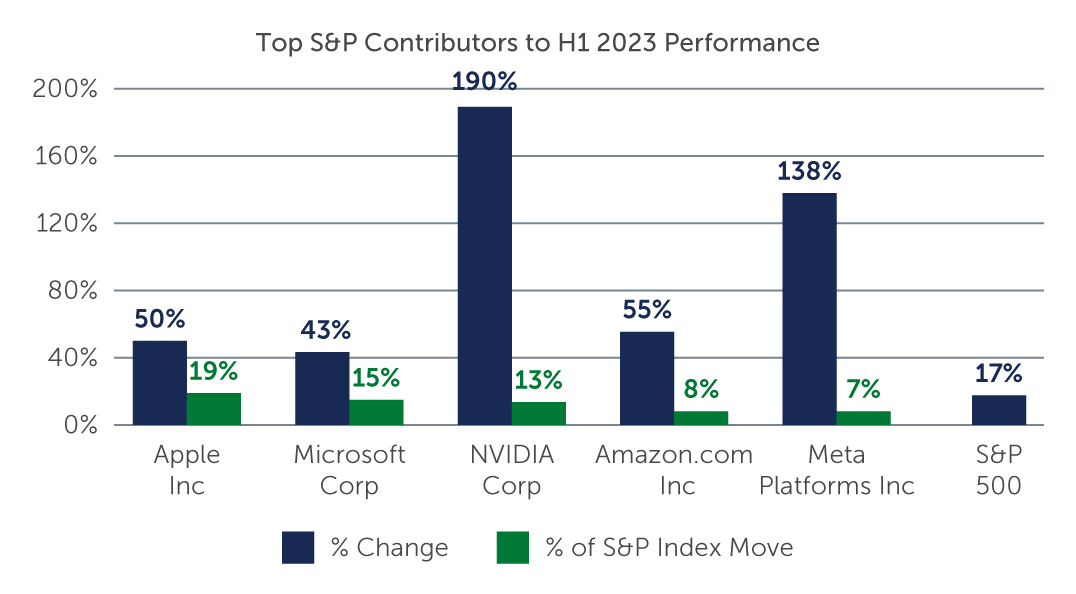 Source: Bloomberg. As of June 30, 2023.
23-3020049