Public Equities
Structural Themes Shaping the Opportunity in ASEAN Equities
Favorable demographics, combined with a number of unique investment themes, are creating a positive backdrop for ASEAN's equity markets.
The Association of Southeast Asian Nations (ASEAN) is a unique investment region that primarily offers investors exposure to southeast Asian markets including Singapore, Indonesia, Malaysia, Thailand, Philippines and Vietnam. There are a number of supportive demographic trends that are driving ASEAN's positive longer-term picture, which we believe have the potential to stimulate economic growth.
For one, ASEAN today has the third-largest aggregated population in the world, behind China and India. The region's GDP was also among the fastest growing in the world in 2022, estimated at 5.5%.1 This large and relatively young population, and an increasingly wealthy middle class, are further contributors, and indeed already driving exciting changes in consumption patterns.
These demographics, combined with a number of investment themes unfolding in the region—from the evolution of consumption behaviors, to supply chain enhancements, to technological upgrades, to the green transition—are presenting compelling opportunities in ASEAN companies. While these themes remain nascent compared to both developed and emerging economies, their development will likely accelerate given the deeply integrated logistical networks across ASEAN—with the region perhaps set to closely follow the developmental roadmap of predecessors such as China, Korea and Japan.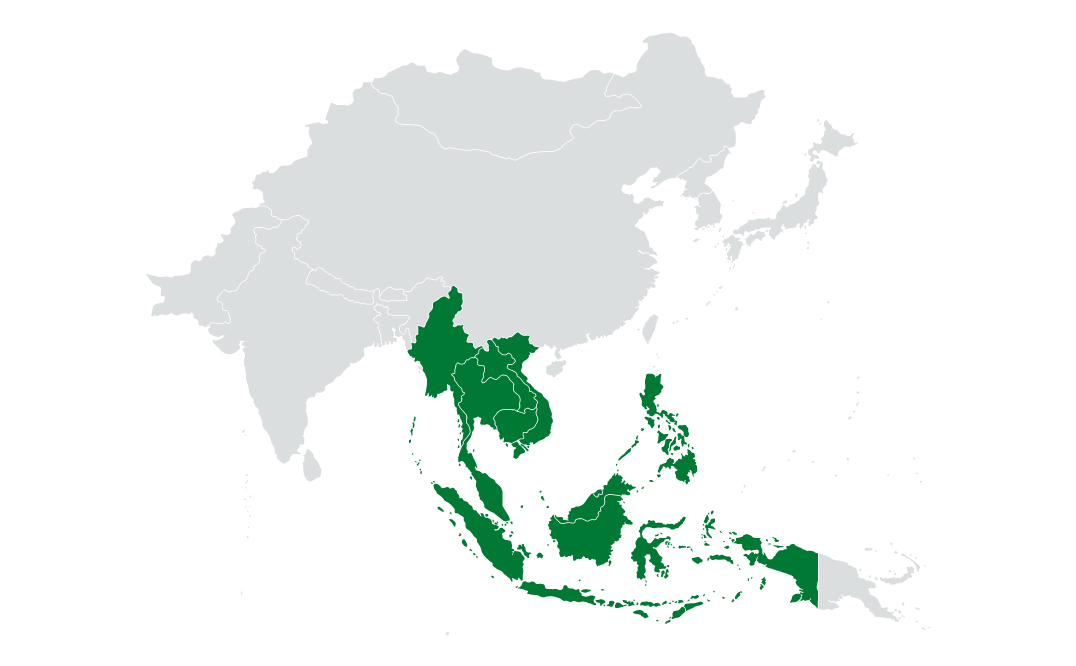 ASEAN is an economic union of member states in Southeast Asia designed to target cooperation and accelerate economic growth. It includes some of the fastest-growing economies in the world, and features an estimated population of more than 650 million.
1. Source: Asian Development Bank. As of January 2023.