Public Equities
Semiconductors: The Darkness Before the Dawn
Given the headwinds of a cyclical downturn in demand, high inventories, and rising tensions between China and the U.S., the semiconductor sector is being challenged. But there are a growing number of reasons to be optimistic about the share prices over the medium term.
The laundry list of problems that the broad technology sector has had to endure in 2022 is long and include the external macro impacts of the Russian invasion, faltering demand, sustained price inflation and the feeding through of rising interest rates to the stock valuations. The semiconductor sub-sector has borne much of the pain as it is traditionally seen as the more cyclical end of the technology sector1, and has also become embroiled in the ratcheting up of geopolitical tensions between the U.S. and China.

The companies have dutifully been reducing earnings guidance in response, while valuations on those earnings have also been falling. However, there are reasons to believe that the underlying secular growth trends for the semiconductor sector remain firmly in place—and that as the shorter-term headwinds become better understood, the time to look through the cyclical trough for opportunities in the semiconductor sector is now.
Figure 1: A Challenging Year for Semiconductor Companies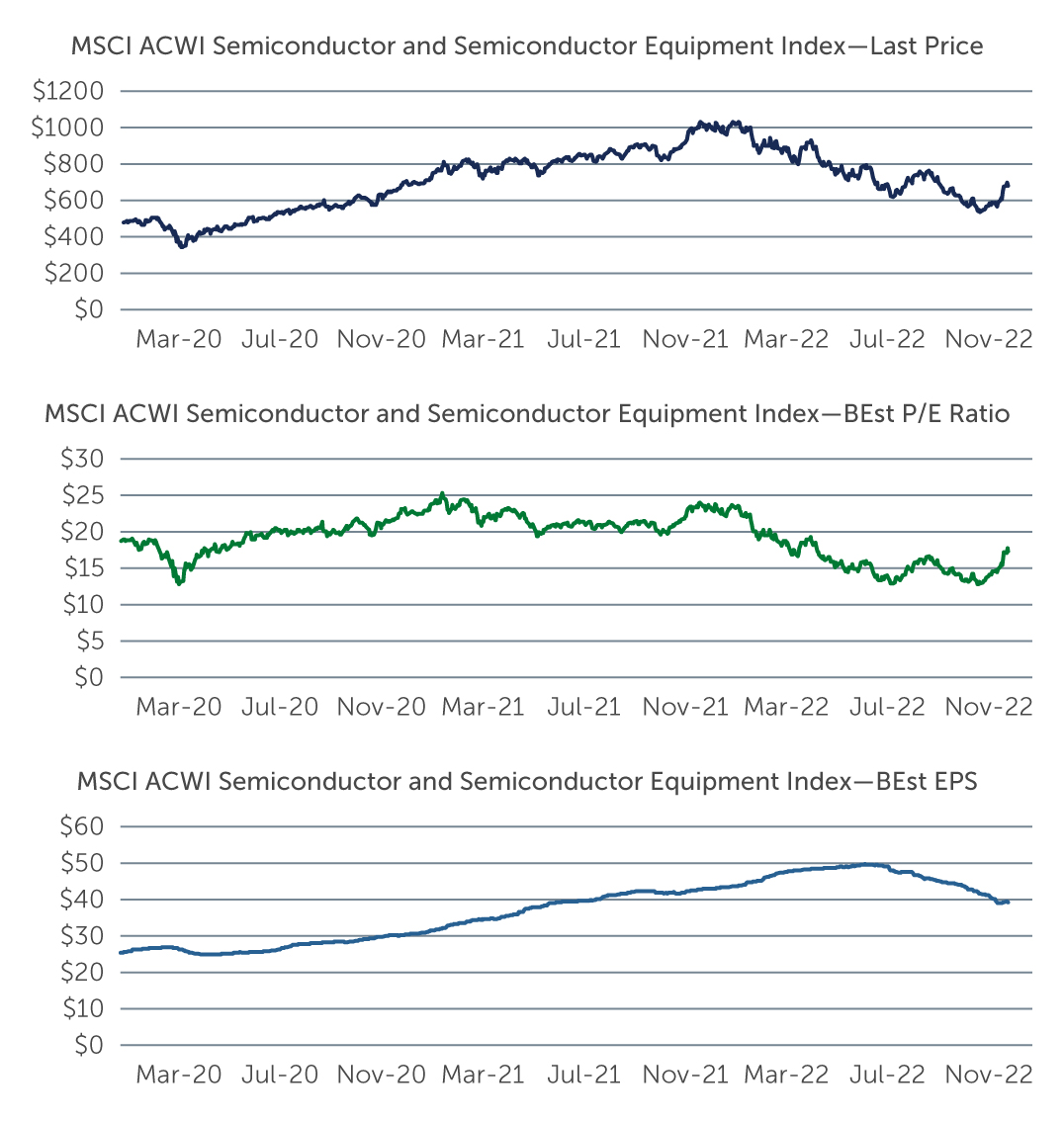 Source: Bloomberg. As of November 17, 2022.
1. Source: The MSCI ACWI Semiconductor index fell -33% year-to-date. As of November 17, 2022.